I've been so busy hiding that damn elf and decorating the house for Christmas that I've not been able to write anything at all about the joys of hiding that damn elf and decorating a Christmas tree with a 1 year old.
What I have been able to do is shop for my kids.
Every year I say I am going to "go simple" for the holiday's when it comes to gift giving for the kids. Every year, I fail miserably
I didn't fail because my kids ask for a lot and I cave to their demands. I just end up seeing something that I think they would enjoy and I get it. And then I look around and it looks like I robbed a Toy R Us. Doesn't matter that my 1 year old is quite happy playing in a cardboard box with the cardboard tube from the paper towel role, she's getting gifts!
That being said,  I thought I'd share with you some of my favorite kid things I found this year so that you can break your motto of not buying loads of stuff this year too! There is sympathy in numbers, my friends!
*Click on the picture for more product info. I have not been sponsored by any of these products and all opinions are my own.
1. Classic L.L. Bean Canvas Tote Bags
I got these for both my girls in fun colors, personalized with their names. They are sturdy and just big enough to fill up for a car ride trip to visit family.
2.  Goldie Blox and the Spinning Machine- This is an awesome toy, designed specifically to include girls' strength and interest in reading to encourage and motivate them to build spatial skills. I hated math and all things related when I was younger, and while I looove that Sweets loves to read, I am hoping she'll find the great fun in this game! It's been all over the internetaverse, along with the big bru-ha-ha by using a revised version of the Beastie Boys song "Girls". Check out the video HERE.
3. Dinosaur Train Extreme Interaction Alvin and Mayor Cosmoceratops– Sweets said she wanted a T-Rex for Christmas, and I found these figures which are based on the Dinosaur Train book and show. Not only do they move around and make fun noises, when you put the 2 together they talk to each other! I am keeping them in my office and the batteries may need to be replaced by Christmas because they are just so much fun to play with!
4.Walker Ride-on Popping Car- Noggin is resisting the whole walking thing; she scoots around on her knees just fine and is finding that walking really isn't necessary. So hopefully this fun walker/ride on car will give her that motivation to be walking instead of acting like she doesn't have lower legs. Oh, and it also has this fun element of popping out plastic balls because it's not really a toy until it can have lots of pieces that make a mess and/or get lost!
5. You Hue Art Lap Desk– Sweets Looooves to draw. She especially loves to spread out all over the floor with her markers all over the place for the dog to chew on and her sister to smash. So hopefully this art desk will allow her to be a little bit more organized. HAHAHAHA! I don't think "4 year old" and "organized" will ever be 2 words that go together. And of course you need art supplies to go with the art desk….
6. Create-a-Case Big Art– Look how lovely those art supplies look…all organized.
7. Hannah Andersen Twirl Dress– Sweets loves the twirl dresses because they make her "look like a ballerina". This year she wanted her and Noggin to get matching outfits, and while I got them similar HA skirts and shirts, I drew the line at identical. I need to be able to tell them apart. HA tends to be a bit pricier than I typically pay for (it's no target $5 dollar table!!!) but they are on sale right now for $25.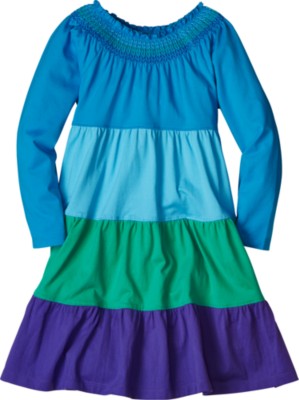 8. Books. Oh the books! I could open a library! I just can't help myself, and I suppose there are worse things I could buy with reckless abandon. Here is the cache that will be under the tree this year:
About a girl that dreams of being an engineer learns that failing leads to success. A great book for teaching persistence and problem solving.
A book about Princesses….Princesses with a mind of their own. A nice change of pace from the damsel in distress Princess stories.
My daughter loves Princesses, but she's also a fan of building blocks and dinosaurs. She should be able to do both, right? RIGHT!
Everyone knows Alice in Wonderland. I decided to get Sweets the more "grown up" version that I can read to her. I also have Peter Pan in the same format. Maybe to soon for her….we'll see!
These Matthew Van Fleet pop up books are awesome. Sweets loved them and subsequently destroyed them so they couldn't be handed down. So we got new ones. I also got the same for my niece. Love them.
I would love to say that is where my list ends, but no. I am doing my part to help the economy this season.
Don't even get me started on stocking stuffers…we are going to have kid crap all up in our house.
How's your shopping going???
Have a great crazy day!